I'm so excited to be back on the Helmar Design Team blog today with another recycled project using some Helmar showstoppers:
*Acid Free Glue
*450 Quick-Dry, and
*Zap Dots!
Today I want to show you how I keep a lot of loose odds and ends that either a.) don't have a real "spot" in my craft desk or b.) I have maybe one or two leftover from a pack and I probably won't refill or replace it. (a girl's gotta have some variety in her crafting, right? ;)
I have a few of these little 'odds and ends' jars and I'm actually GIVING THIS ONE AWAY today!

I think there were flowers in this jar originally, and they've all been used. I've been storing leftover ribbon from card kits I've bought online, some lefover brads, charms, a few flowers, and some other odds and ends in this one and as you can see it's very plain and 'blah'.
I decided to give this a little makeover using some paper and some Maya Road (a Helmar preferred partner!) rose ribbon. It's SO pretty!

I started by adhering the paper with some ACID FREE GLUE. After a few layers I added a label and was already loving how this was looking ;)

I then took 450 QUICK-DRY and applied a thin layer where I wanted to lay down my rose ribbon. 450 QUICK DRY is the BEST for ribbon, fabrics, etc. It dries clear and super fast, and doesn't bleed through even the sheerest of fabrics such as this ribbon. It's a MUST have in your crafting area!

After this was done, it was time to decorate the lid. I did use 450 QUICK-DRY on the paper for the lid because the lid is a bit transparent and I didn't want any glue lines on the inside/bottom of the lid. It worked fabulously!
Last but not least I took some circle 1/4" White ZAP DOTS and added them to the back of the rose sticker to give it some dimension- love the look!

Here's the final result, what do you think?

Thanks SO much for letting me come and hang with y'all on the Helmar blog today. DID YOU SEE thenews? It's ABOUT THAT TIME for the 2011-2012 DESIGN TEAM CALL and Tracy has all the detailsHERE....we would LOVE for you to apply!
I'll be posting on Helmar's FACEBOOK page, with my project here today, too! Are you following us on Facebook? Our page is hoppin', fun, and FULL of inspiration so make sure to head over if you're not there already...once you "like" us, come back here and leave a comment and I'll draw one random winner on MONDAY, 10/17 (so please comment by Sunday at 11:59pm CST! and post the winner on MONDAY! All you have to do is go "like" Helmar or let me know that you do already! Cuz really....what's not to like? And we can ALL grow better with love ;)
Love to all,
Jess :)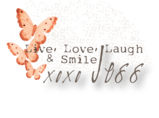 PS...thank you to my SWEET and beautiful daughter Madelynn for helping me take some of the pictures! <3