Hey everyone!
It's Friday...and I'd say TGIF but I am battling a bit of a pest right now...aka a sinus thing. Ugh! I guess when you add up the fact that it was 106 last weekend, plummeted to 55 this past week, and is now in the 70s, that make for some wonky changes in pressure. Add to that, it was a bit of a trying week (which has also proven to be over and actually, a blessing and I am oh-so-grateful for good friends and loyal peeps :) and the fact that we have been painting the bathroom....yeah, I'll just say, Ouch. Not a fan of that pressure and 'fuzzy' head feeling...but this too, shall pass, right?
Today I'm posting an Art Journal page for Bella-riffic Friday and also my entry for this week's "Cloud" theme in the TGF heART Journaling challenge.
"Too many people MISS the SILVER LINING because they're expecting gold..."
~Maurice Setter
I love that. So it became the sentiment for my "Silver Lining" themed page.
Funny story..well, not funny, but it appears that I do not have ANY
Stamping Bella
animal stamps that were required for this week's challenge...not even those cute cute kitties :( It also turns out I have NO animal paper (not even a leopard print or zebra stripe to be found!) and NO animal embellishments. So....
the CLOSEST thing I had to an animal was a beautiful Butterfly from the
"Spring Butterflies"
set. Here's my page for this week's challenge:
Also used for this page:
Next week we are taking off for Bella-riffic Friday as da Bella herself will be at ScrapFest in Minnesohhhhta, so check out this fun sketch for the 23rd and I hope you'll ALL play- you've got two whole weeks to get this one under your belt:
That's it for me today, but be sure to check out
Bloggabella
for the latest and greatest from da othah Bellas... :)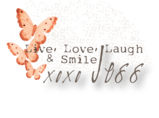 ***Be sure to check out the
TGF BLOG
today too for this week's heART journaling theme***
***Be sure to check out the
FFC Blog
for today's Farm Fresh Friday challenge!***
***Be sure to check out
Sparkle Creations
for another preview today and I'll be back tomorrow w/ another card for my guest spot :)***